A week ago Corrine and Chris were married at St Catherine's Church in our home village of Burbage. The couple only live just across the road from us but Corinne travelled from her parents house in Countesthorpe. Timing was perfect for our country route through Aston Flamville and weather was OK to drop the hood on the Badsworth Landaulette as we passed the Horsepool, a few yards from the Church. I have mentioned previously that the large Yew tree was to be taken down at the corner of the Church yard and on arrival we witnessed the results of the first days work.
I realised after the ceremony that Chris is a local "boy" and was in the same year in all schools as our daughter, Eleanor. I think a FB "friend". The reception was at the wonderful Mythe Barn near to Atherstone. The A5 is always to be avoided if possible so the country route was used, driving along some little known lanes which was great with the Autumn colours on show.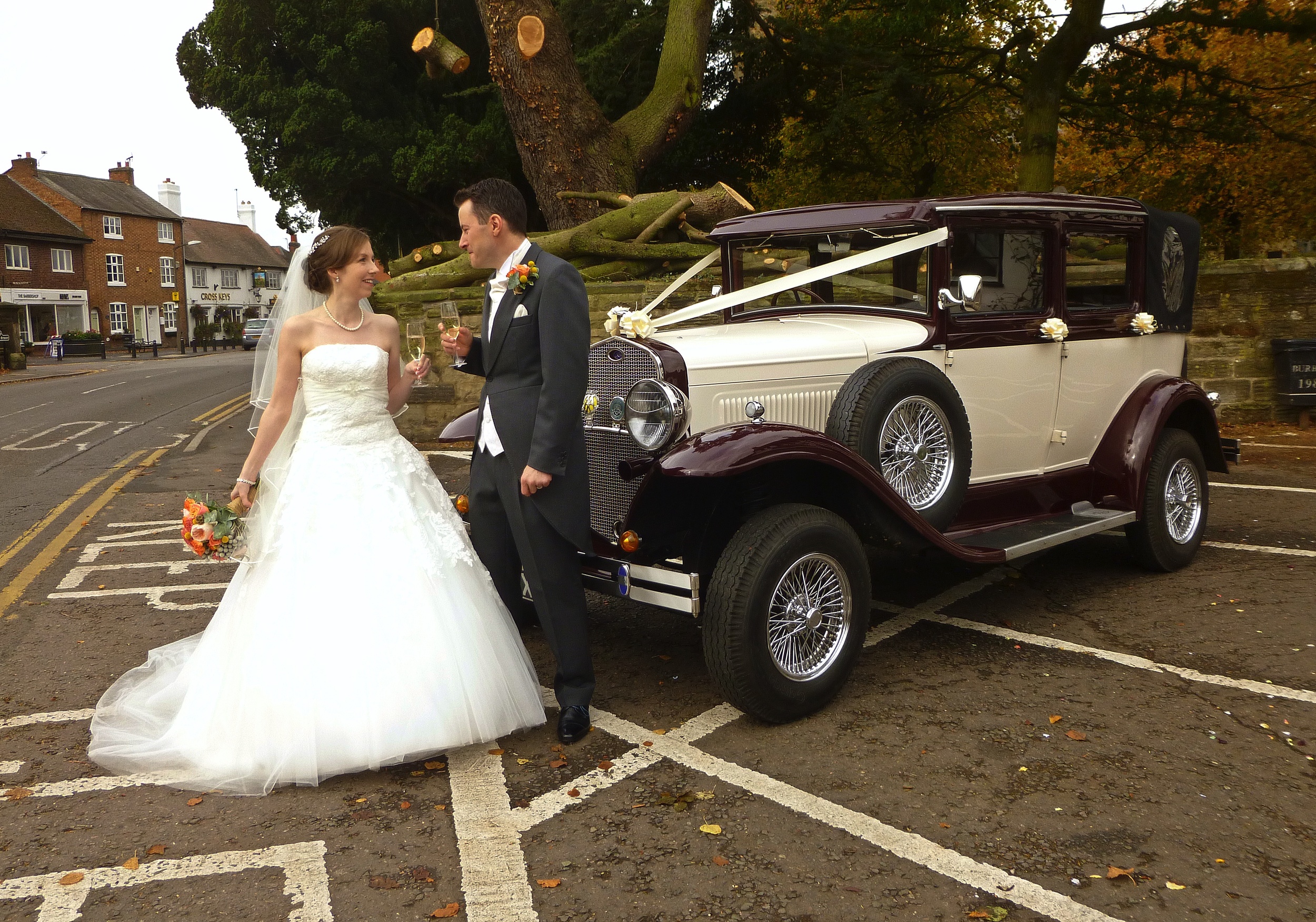 Corinne and Chris about ready to enjoy the drive to the Mythe Barn near Atherstone. A few days later and the tree is now down and cut into rather large pieces!
Catherine and Philip, A Two Car Wedding In Leicester
Catherine and Philip were married at the Guildhall in Leicester which enabled a photo by the nearby Cathedral, prior to taking a short drive to the Grand Hotel for their reception.
Much work has taken place this year to greatly improve the Leicester Cathedral's frontage, including Peacock Lane, and developing a pedestrian area. Parking is now much easier for our cars so I am hoping for more bookings to both the Guildhall and Cathedral in the future!
Another Leicester Wedding, Maria and Sam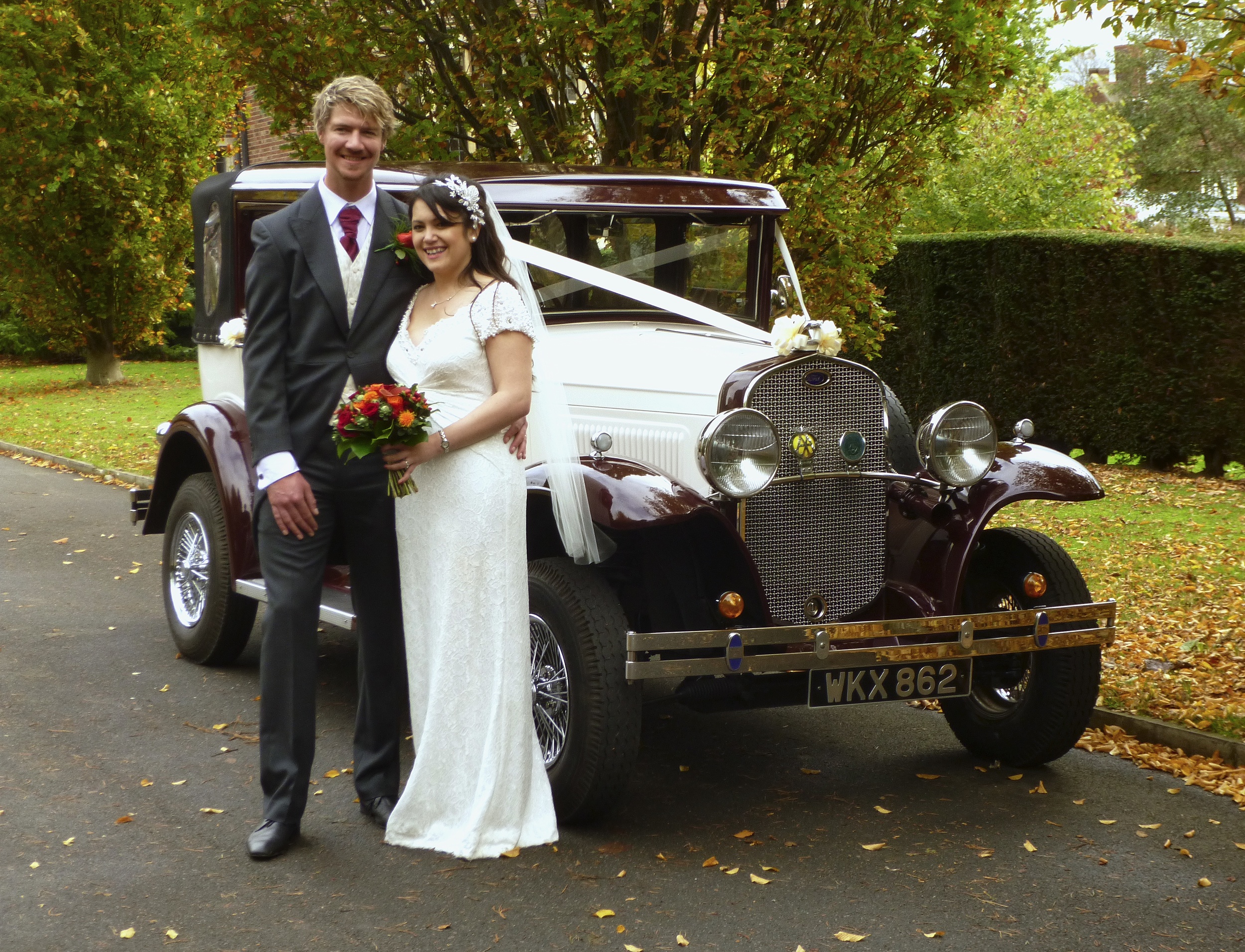 Maria and Sam were married at St Thomas More Church in Knighton, Leicester. Following the service the couple had arranged for the Leicester University,
Botanic Gardens to be used for photos. Well worth it as the trees were in good autumnal colour for some lovely backdrops. The reception was held at the Grand Hotel, Leicester making consecutive visits for us to the City centre reception venue.