When Charlotte and Bobby booked our service for a December Wedding they never expected summer heat. Their request was for a sunny, frosty, and still day and amazingly last Saturday was exactly that!
The Church of St James at Ansty Hall is a wonderful medieval building hidden away on a narrow lane at the side of the Hall. We extended the journey to Church for Charlotte to spend a few quiet minutes with her Father prior to arrival. We even dropped the hood in the bright sunshine which was captured on video by Bobby's Father. Luckily the location provides a number of options for extended drives between Church and Hall.
Charlotte and Bobby enjoyed a drive down the Brinklow road via a quiet lane before arriving to the welcoming site of the guests on the Hotel steps. An ideal photo opportunity for Rebecca Dawe Photography (from our home village of Burbage), to capture the occasion.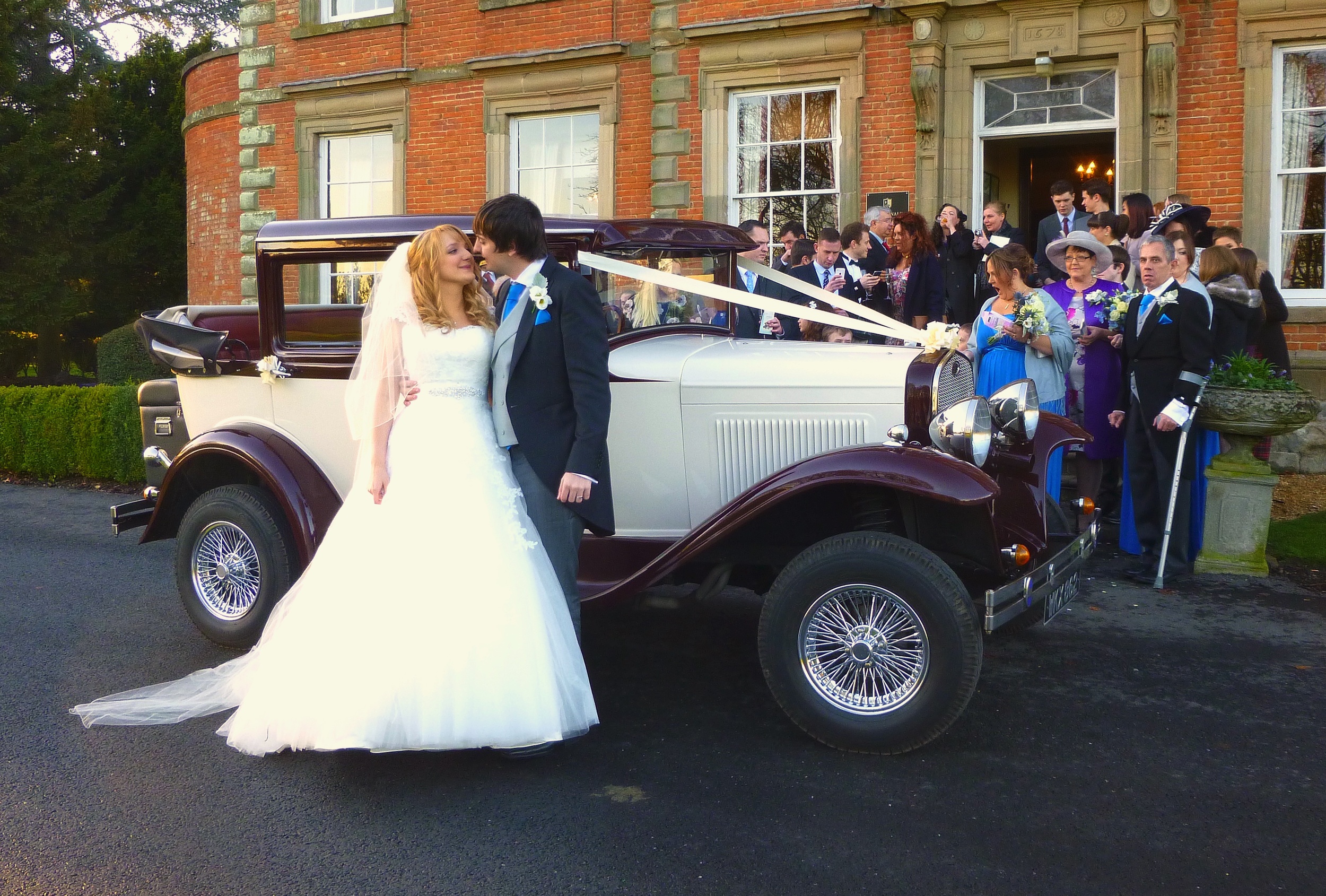 Bobby and Charlotte enjoying the start of married life together at Ansty Hall. We had provided for Charlotte's sister's wedding 2 years ago so it was a pleasure to meet the family again on yet another sunny day.